A cat who likes one-handed operation will support your "one-handed operation".
"Smartphones are too large with one-handed operation."
"I want to operate with one hand while holding luggage or bag"
It is an app created for those who.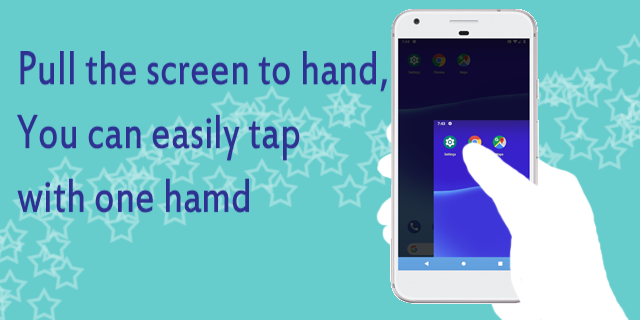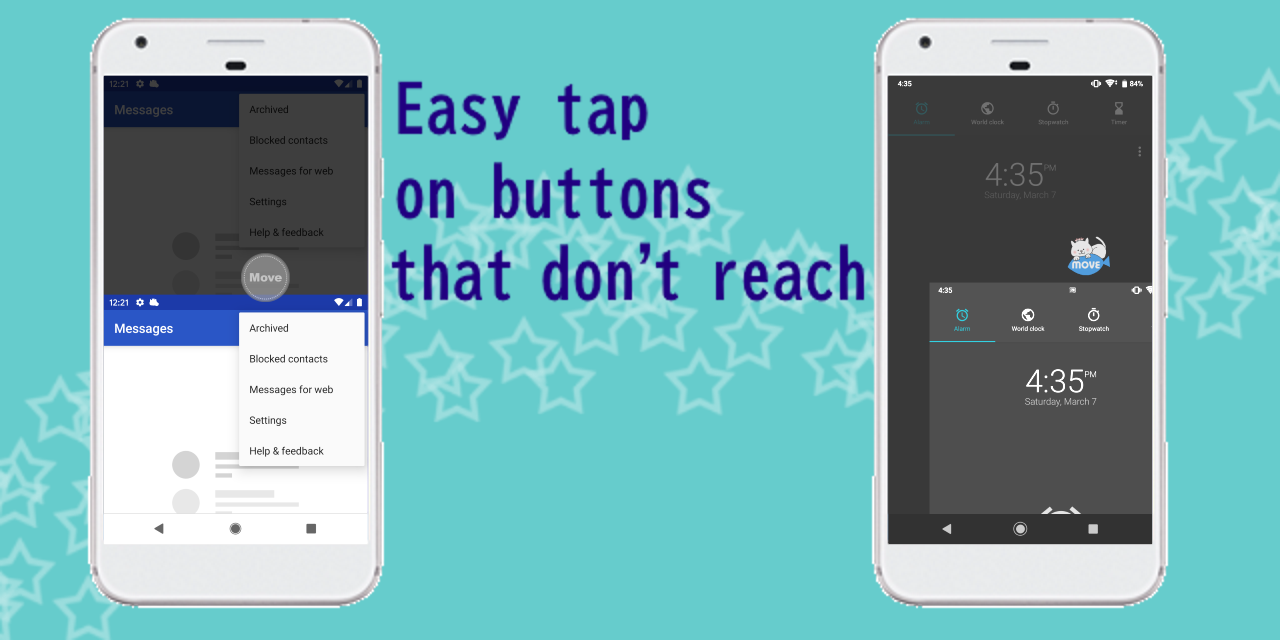 <>What you can do
[1] Easily tap a button that your finger cannot reach by one-handed operation mode.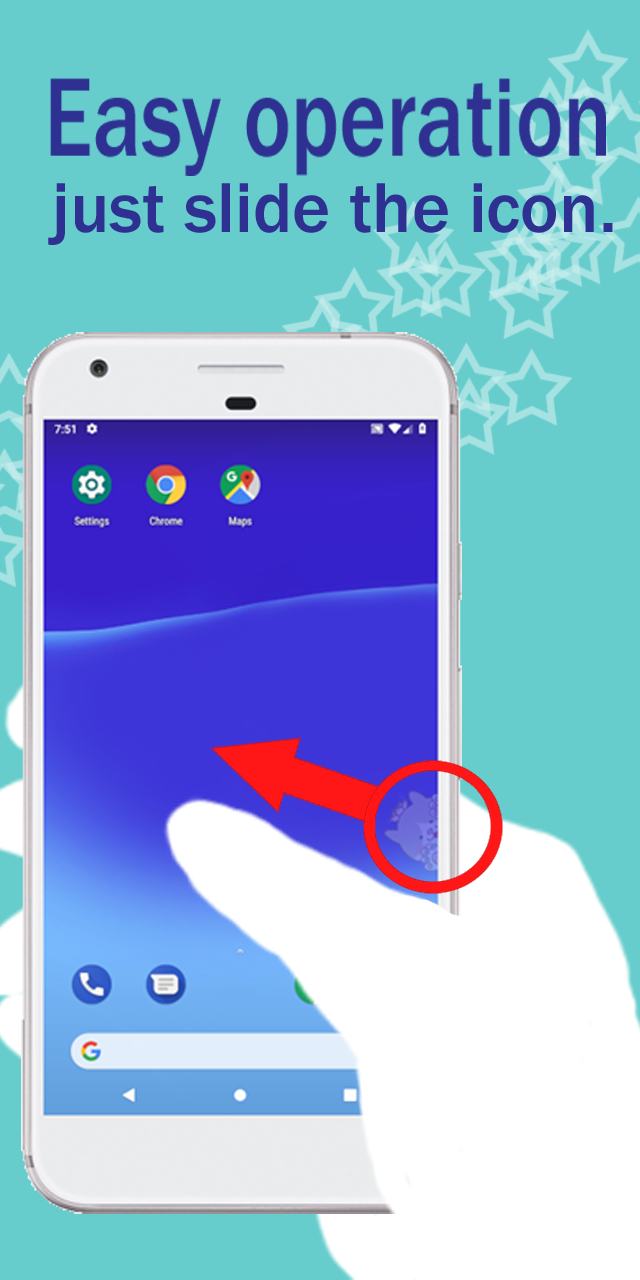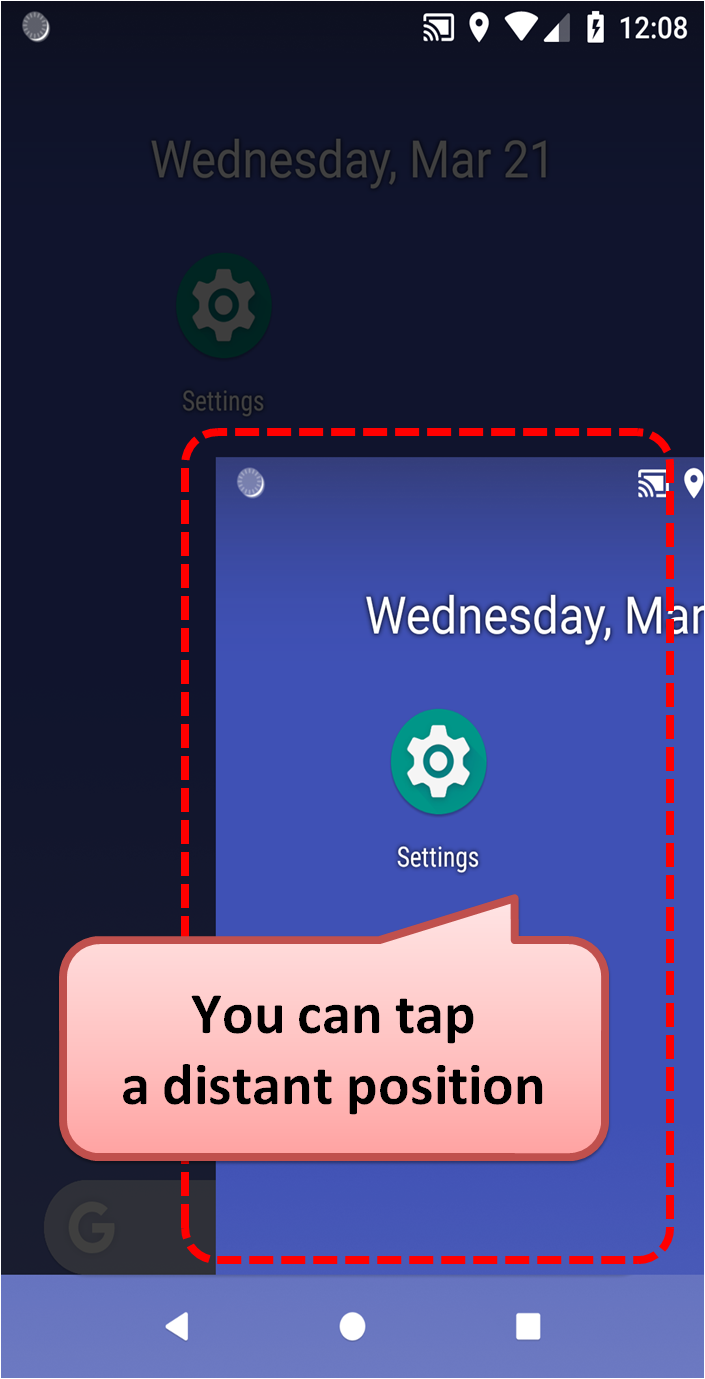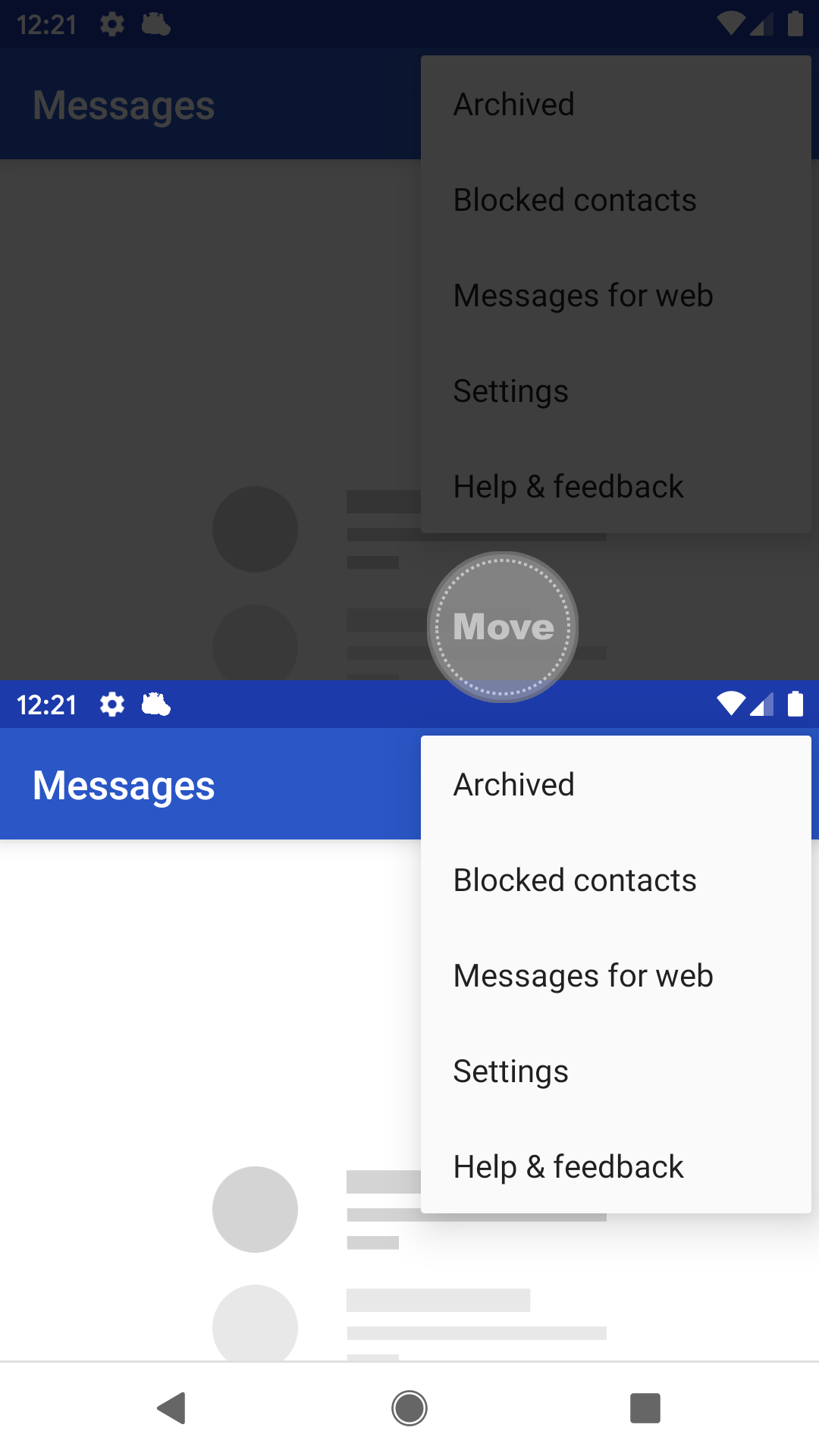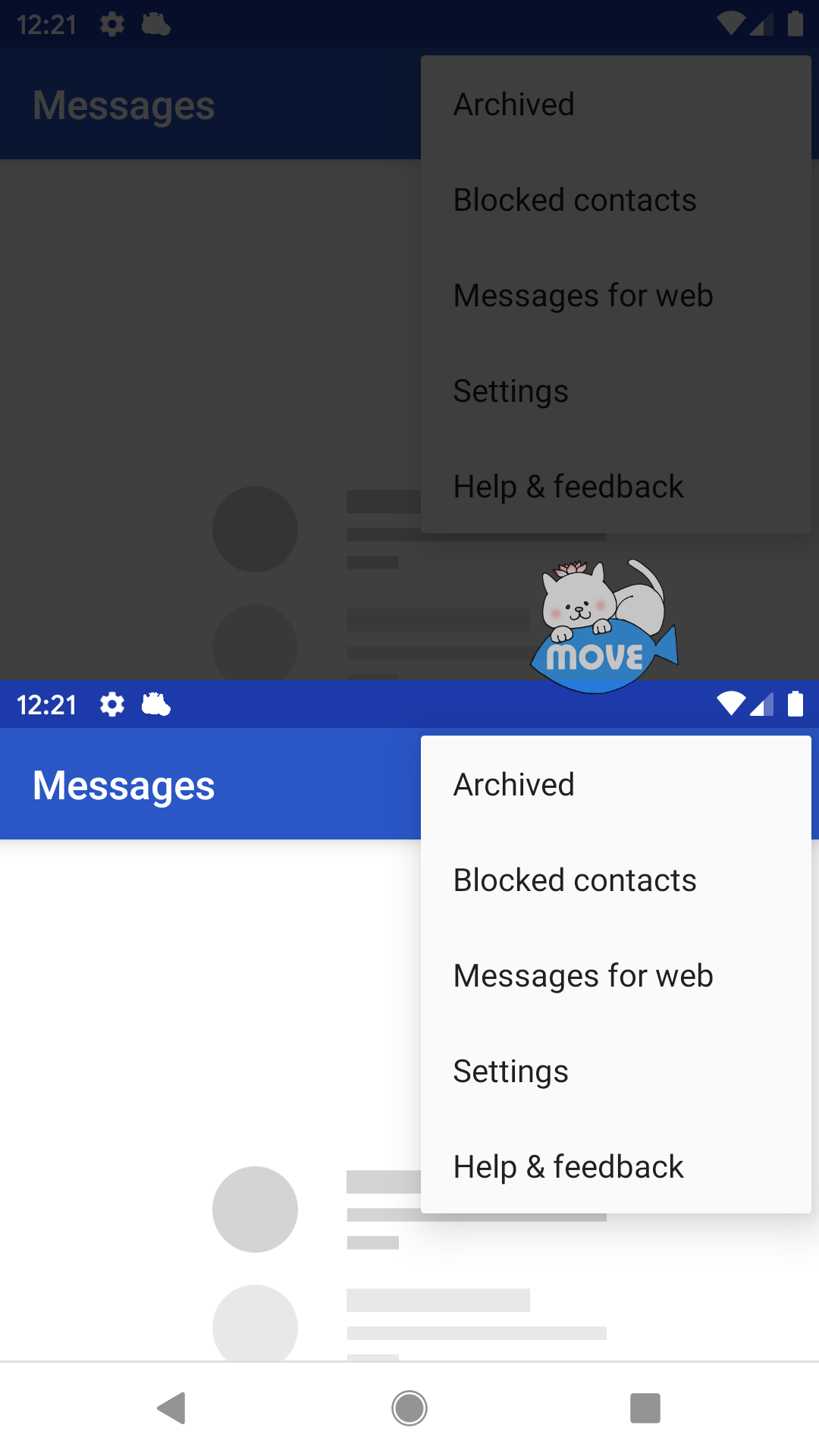 [2] Easily one-handed operate back / home / notification bar by gesture function.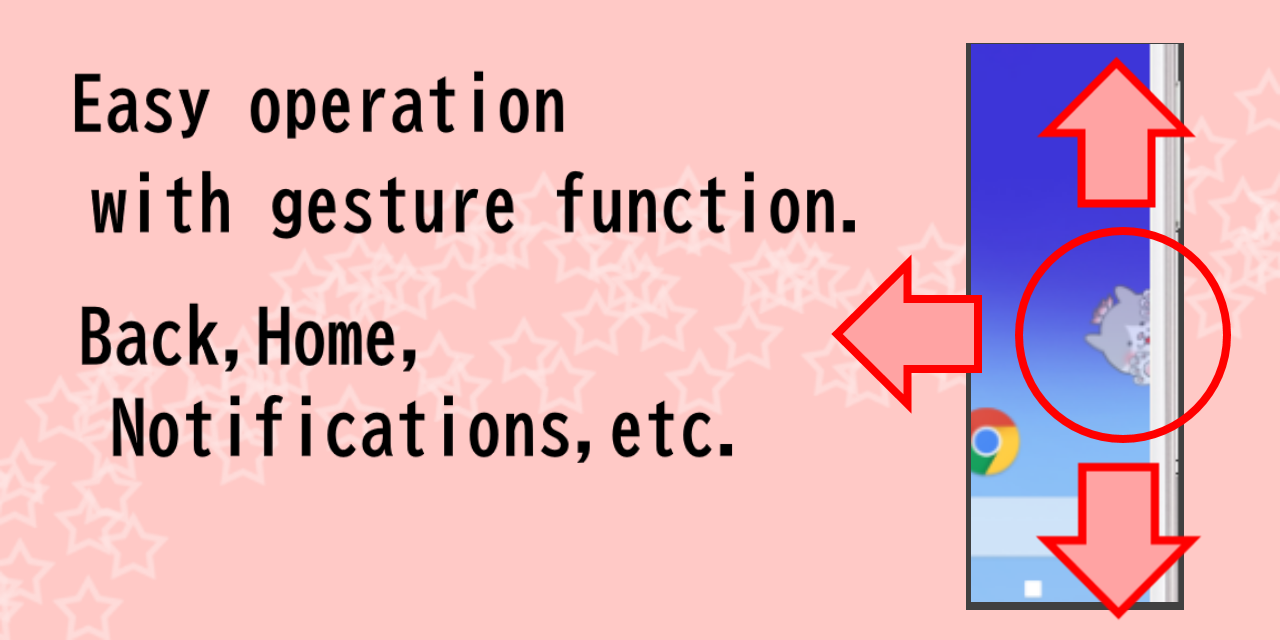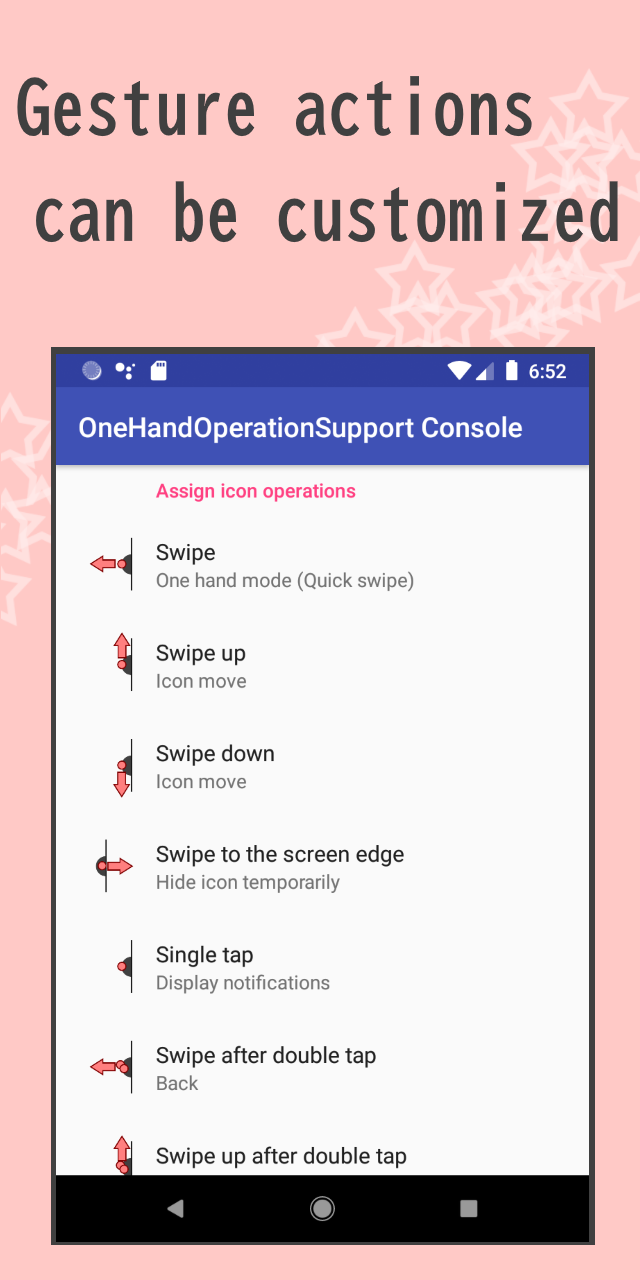 [3] Customize to your favorite icons such as cats and shapes.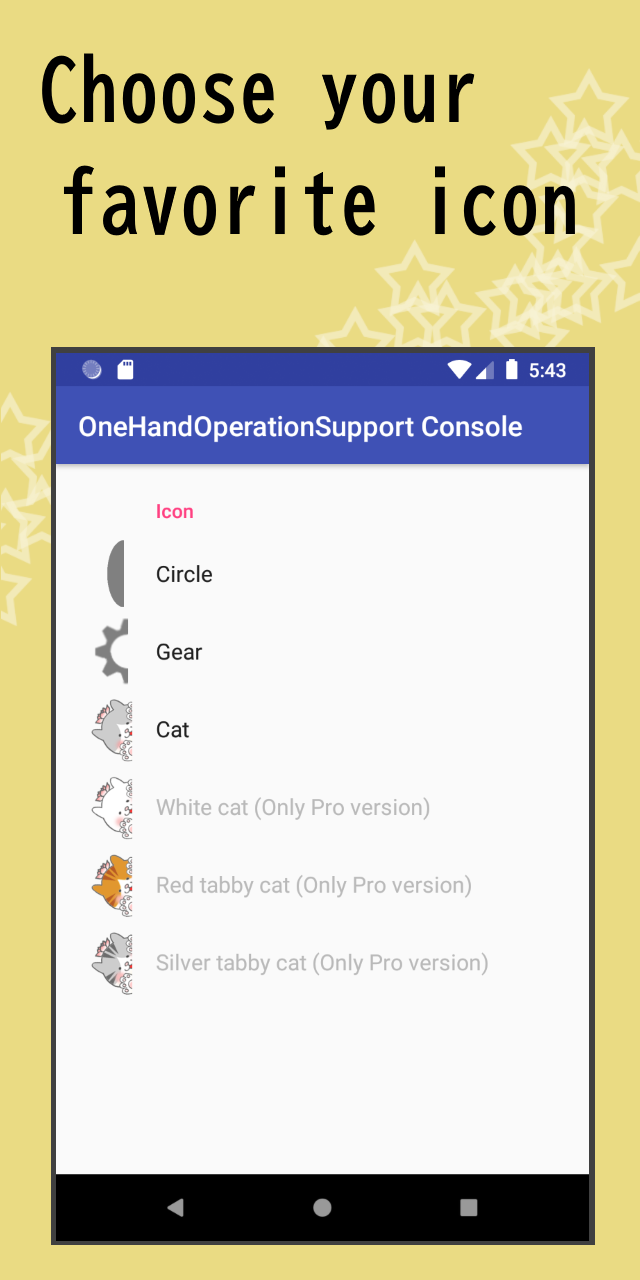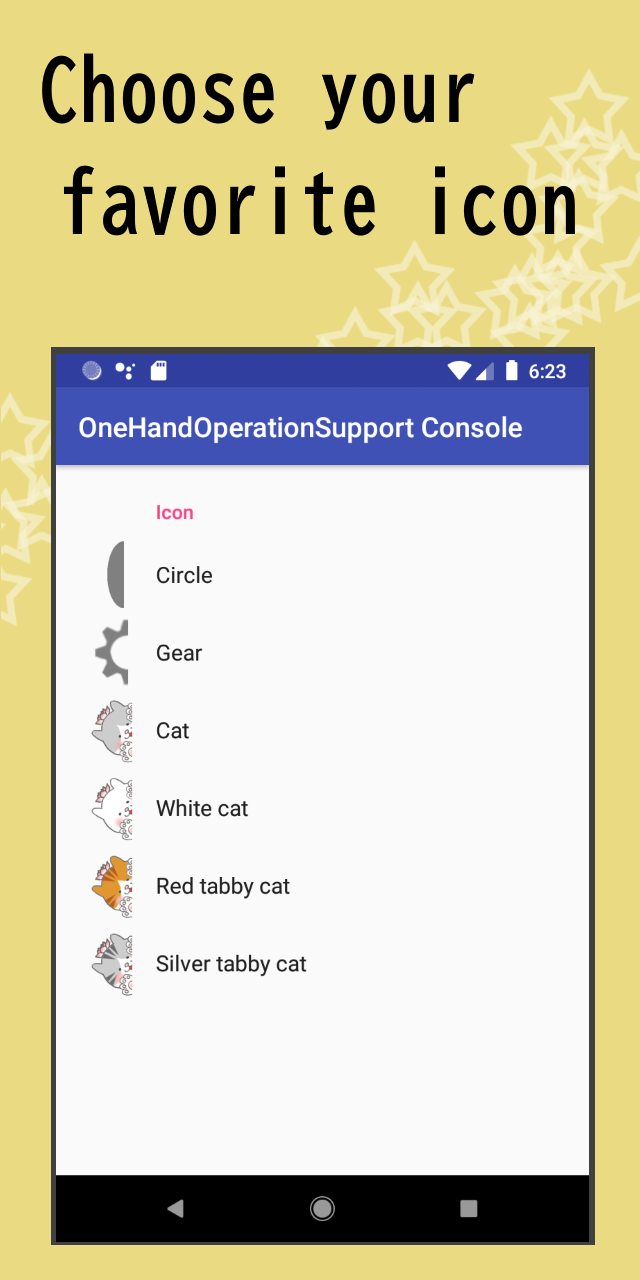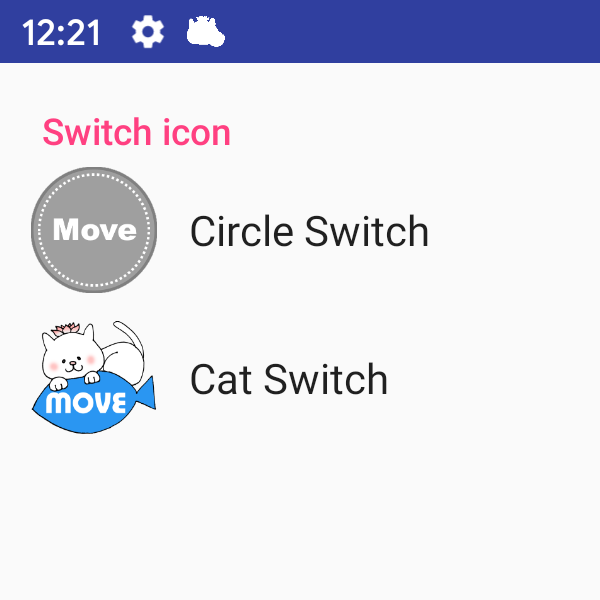 <>What you cannot do
- One-handed operation mode returns to its original state when operated, continuous tap function is under development.
- One-hand operation mode is under development except tap / long tap / swipe.
<> Other points
- Battery saving.
- Launch a shortcut from another apps.
- We emphasize privacy protection and do not collect or analyze personal information at all.
This app is no need to worry about information leaks because internet access is not allowed.
>> Notes
- Android 6 or higher is required.
- Permission.
 - Capturing display.
 - Display over other apps.
- If it does not work well, please restart this app or your device.
- Free version and this paid version, there is no difference on the function.

- If you sympathize with the following things, I am glad when you consider obtaining shareware.
- Those who kindly support development
- Those who kindly donate to me. (I'm broke...)

- The following 'extra' is prepared as a thank you.
- White cat icon.
- Red tabby cat icon.

- Sales will be used for development environment (purchase of development equipment, purchase of test phone), etc.

- Free version and paid version can be used simultaneously.

- Please confirm operation by free version beforehand.


・Free : Free version, No ads, No internet access.
・Pro : Paid version, No ads, No internet access.